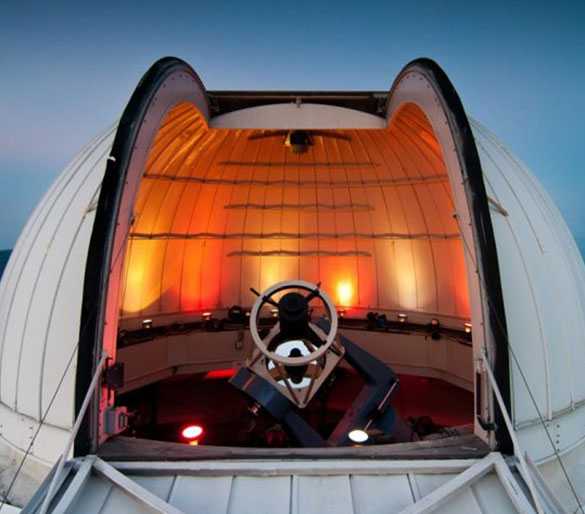 Located near it's big brother at the summit, Mont-Megantic Popular Observatory is a worlwide unique multimedia observatory, entirely dedicated to the public.
If the stars are present, you will observe with the 61 cm (24 inches) telescope and enjoy the special benches. A breathtaking landscape!
If the sky is cloudy, we will offer a voyage in the Universe with our screens and our special presentations.
astronomy evening at the popular observatory
The evening starts with a presentation in the Observatory: 
Exoterra – à la découverte de nouveaux mondes. Are there planets which are similar to ours in the Universe? 
Also, if the sky is clear : telescope observation. If the sky is overcast, all of our Observatory audiovisual equipment will be used to let you travel in the Universe.
Check out the schedule upon reservation.
The evening can start at 7:15pm, 7:30pm, 9:30 pm, 9:45pm or 10:30pm, depending the date.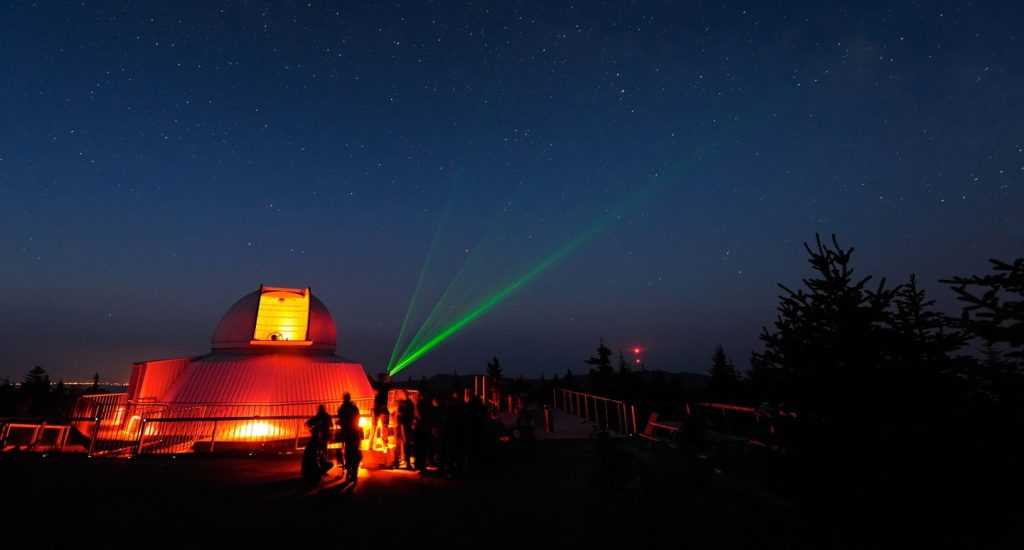 Rates and reservations for the popular observatory evening
Popular Observatory Evening at the summit
Wear warm clothes. It's very very cold at the summit.
Rates subject to change without notice.
Taxes not included.
Free for children 17 and under, when accompagnied by their family
Reservations necessary for evening activities.
The access fee for the shuttle to the summit by night is included.
Free of charge for children 17 years and under in the company of their family.
15% DISCOUNT
The Annual Québec National Parks Card offers an advantage here: at all times, cardholders receive a 15% discount on daily access to the ASTROLab.