The daily astronomy tour includes the ASTROLab and the Observatory.  
Daytime tour of the ASTROLab
Located at the foot of the mountain, ASTROLab offers exposition rooms and a multimedia room with a giant screen.  
The daytime tour of the ASTROLab includes different animations :
Between noon and 4:30 pm.  Find the schedule and prices at the reception.
Daytime tour of the observatory
The Mont-Mégantic Observatory, located at the top of the mountain since 1978, is accessible every day of the summer as part of our guided tours.

You will be accompanied by an enthusiastic guide who will help you discover the best performing telescope (1.6 metres) in Canada and explain its operation as well as the work and research accomplished by the astronomers.
Check with reception personnel for the activity schedules or the schedule section. The guided tours are conducted in French.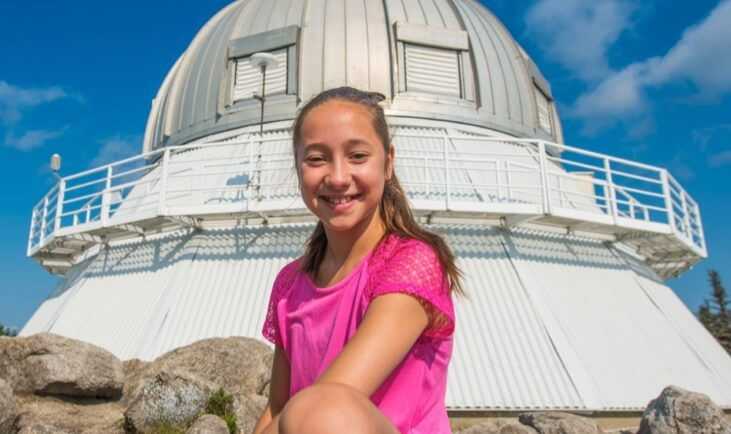 Rates and reservations for daytime activities
ASTROLab and Observatory daytime visit
The VR activity, Cosmos virtuel, must be reserved in advance.
Taxes not included.
Rates subject to change without notice.
Park entry fee not included.
Free of charge for children 17 years and under in the company of their family.
15% DISCOUNT
The Annual Québec National Parks Card offers an advantage here: at all times, cardholders receive a 15% discount on daily access to the ASTROLab.